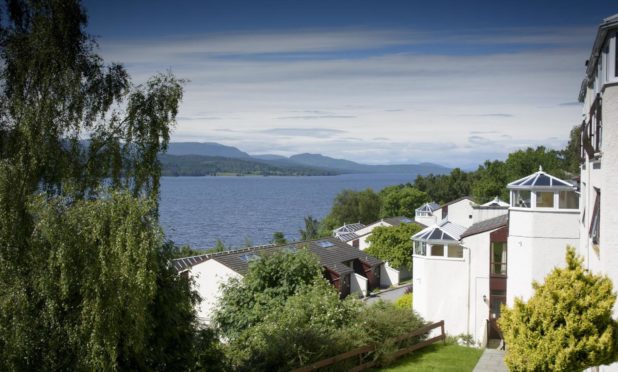 The sudden closure of a top Perthshire holiday resort has sparked fears for local jobs.
Bosses at the Loch Rannoch Highland Club have announced a temporary shutdown, blaming localised lockdowns and travel restrictions.
It is not known when the timeshare complex will be able to reopen.
Anger over sackings and walk-outs at popular Highland Perthshire tourist resort
The popular club, which overlooks Loch Rannoch, has 26 staff and more than 3,800 members around the world.
The surprise decision to close from Saturday follows a turbulent time among employees and owners, with a further flare-up earlier this week.
The Courier understands a furious row among senior staff prompted talks of a mass walk-out.
Problems began at the club earlier this year when several staff were sacked, including the general manager.
Contract workers were brought in a few weeks later but many of them quit, alleging they were "screamed" at by a senior member of staff.
Disgruntled timeshare owners are now demanding the resignation of the current committee, who they blame for months of upheaval.
Meanwhile, a police investigation is under way into "financial irregularities" following the dismissal of the previous manager.
In an email sent to club members, chairman Cliff Hunter wrote: "Unfortunately, as the pandemic continues to affect the entire UK in a number of different ways, maintaining operations and returning profit to support the sustainability of the club has been difficult.
"The recent localised measures introduced in Scotland on November 2, which restrict travel across much of the country, and the full national lockdown which England has a huge impact on the club."
He confirmed the club will close "until further notice" adding: "The aim will be to safely reopen the club at the earliest opportunity, but at present a date cannot be provided for when this will be."
A spokesman said that a "skeleton crew" would look after the club while it is closed but was unable to say how many staff would be furloughed.
He accepted there had been an "issue" involving senior staff this week but said that had been resolved.
During closure, members will continue to pay annual fees of between £350 and £500, which covers one week every year.
Timeshare owner Ann Blyth, who is also proprietor of the Perth-based UK Resort Exchange, questioned the decision.
"Local people in the village and the surrounding area, especially the businesses, depend on our resort for their very survival," she said, describing the email from Mr Hunter as "the last straw."
She said: "There is concern that they also mention the club is suffering financial concerns. There is absolutely no need to close our club, it needs to remain open for its very survival and the wellbeing and mental health of all staff."
Local SNP MSP John Swinney said the closure announcement was a "hugely concerning development".
He said: "The Loch Rannoch Highland Club is a key local employer, and the impact of the club's closure will be felt acutely across the local community.
"I am currently seeking further clarity on the status of the club going forward, and any potential job losses that may arise as a result of this decision."
Highland ward councillor Mike Williamson said: "My thoughts are firstly with the employees who are facing such uncertainty during a global pandemic.
"It's imperative that workers are given answers as a matter of urgency.
"Going forward, I will continue to liaise with all relevant stakeholders and offer any support that I can to allow this situation to be resolved as favourably as possible."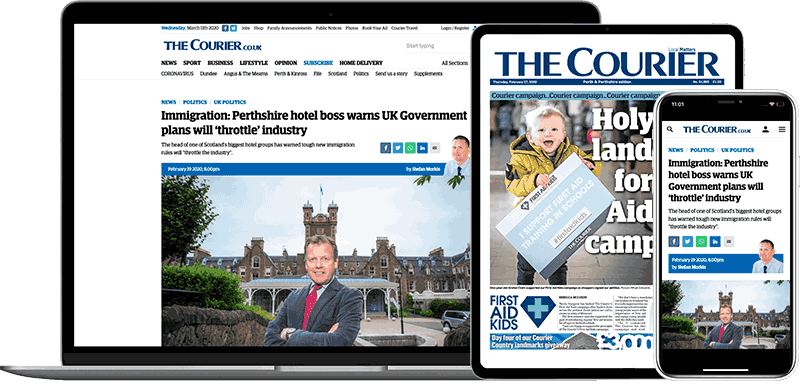 Help support quality local journalism … become a digital subscriber to The Courier
For as little as £5.99 a month you can access all of our content, including Premium articles.
.dct-cta–subscribe { background-color: #143c70; } .dct-cta–subscribe .dct-cta__title { color: #ffffff; } .dct-cta–subscribe .dct-cta__content p { color: #ffffff; } .dct-cta–subscribe .dct-cta__btn { background-color: #005a9e; color: #ffffff; } .dct-cta–subscribe .dct-cta__btn:hover, .dct-cta–subscribe .dct-cta__btn:focus, .dct-cta–subscribe .dct-cta__btn:active { background-color: #ffffff; color: #005a9e; }