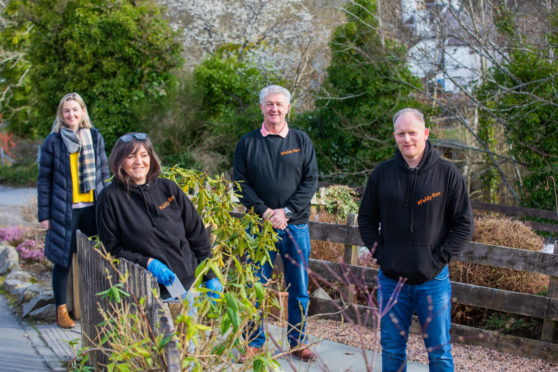 An Aberfeldy charity which provided food to people over the age of 70 served more than 38,800 meals during the lockdown period.
Feldy Roo partnered with local restaurants and cafes to deliver food after the UK went into lockdown in March 19.
#FeldyRoo Day 86:Another Friday and another Iain Struthers video to enjoy, the 12th in fact. Looking back on some of this previous footage it has been interesting to see how #FeldyRoo journey has developed over three months. I think it has been important to have this account on file, a bit of history as to how the lock down has effected parts of our Community.It is hoped we will put some sort of film together at the end of this to share with you all? Could maybe even sweet talk the The Birks Cinema Aberfeldy into having a screening for this, now there would be an idea?🎬🎬💡💡With this in mind, we felt it was important to capture as many of the businesses, volunteers and residents on film as possible. Everyone has a different story to tell about what the lock down and what #FeldyRoo has meant to them.By no means have we caught everyone on camera yet, but we fully intend to do this, so the Menzies family – (Sasha Menzies, Ross Menzies, Karen Penny Menzies) can't hide forever??Just short of 200 Fish & Chips tonight, this is the first time we have been below 200 on a Friday since April which is maybe a sign that numbers are starting to fall as we hopefully move back to normallity. 199 was the number tonight so not falling so fast!! The Fountain Bar & Restaurant cooking 141 of these for our Aberfeldy and West residents while The Inn on the Tay are frying 58 for those in the East. This morning The Watermill teamsed up with the Wilson family at Inn on the Tay to serve 185 lunches, with the morning papers.Enjoy this weeks video.#FeldyRoo Funded by SSE Renewables, The National Lottery Community Fund Scotland, NHS Tayside Community Innovation Fund, Foundation Scotland, Highland Action Partnership, Northwood

Posted by Feldy-Roo on Friday, 12 June 2020
How food is at the heart of the community: 'We've nearly done 30,000 free meals for over 70s at risk'
The initiative was set up by Elgin City boss and owner of Aberfeldy restaurant the Fountain Bar Gavin Price, which was integral to the running of the meal delivery organisation.
The Fountain has now been nominated for a Pub Heroes award, which recognises bars across the country who work with their communities.
Mr Price said: "From a potentially serious situation, Aberfeldy and it's fantastic community spirit turned a negative into a positive.
"I think (our being shortlisted for the Pub Hero award) is really a nomination for the town as a whole as well as for Feldy Roo.
"If we did win, we would definitely use the money for the benefit of the community.
"That is kind of the ethos of Feldy Roo — it is something for the whole town."
Perthshire service delivers around 40,000 meals to over 70s as it nears end of campaign
The food delivery service also raised around £130,000 through fundraisers and grant applications to fund the meals.
Around 140 volunteers gave up their time to assist with deliveries, fundraising, grant applications and cooking.
There was 15 different delivery routes by the end of the lockdown period, which covered a 25 to 30 mile radius of Aberfeldy,
Mr Price added: "For the residents, it was a godsend. For some, they hadn't seen people in weeks on end.
"We sent out questionnaires to get feedback and overwhelmingly it was the social contact with the volunteers that was the most valued thing."
Voting for the British Pub Hero Award closes on August 26.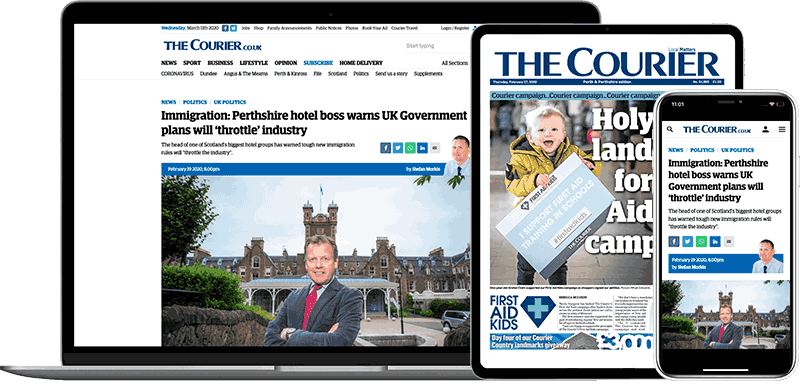 Help support quality local journalism … become a digital subscriber to The Courier
For as little as £5.99 a month you can access all of our content, including Premium articles.
/**/