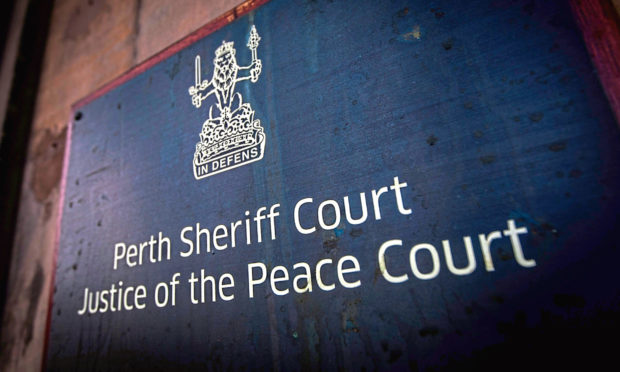 A Perth bully who forced his partner to kneel and beg for forgiveness during a seven-month campaign of psychological abuse has been told to pay his victim £1,000.
A sheriff also fined Robbie Singh a further £1,125 and told him his controlling attitude was "abhorrent" and he posed a risk to women.
Singh, 30, banned his victim from having any "straight male friends" and told her he had sawed his hand off during a series of horrific text messages.
Sheriff Gillian Wade told Singh: "This is an abhorrent offence. Your attitude to women seriously needs to be addressed.
"The contents of the text messages do you no credit whatsoever. I can take into account the nature of the offence, the effect on the victim, and the fact you are a risk to women."
Perth Sheriff Court was told Singh had recently been convicted of attacking and injuring the woman in Glasgow by punching her numerous times while he believed she was pregnant.
Although that offence happened later than the Perth case, it had already been dealt with and Sheriff Wade said she was unable to take it into account as a previous conviction so she could not jail Singh.
Singh, from Perth, admitted acting in a controlling behaviour towards his girlfriend in Perth on various occasions between June 1 last year and January 15.
He admitted engaging in a course of abuse which included trying to control what she wore and who she kept as friends.
Singh made derogatory remarks about her friends, monitored her online activity and shouted and swore at her. He also emailed her at work and threatened to take his life.
Depute fiscal Michael Sweeney told the court: "They were in a relationship from May 2019. From as early as June she described it as deteriorating.
"He described her friends as sluts and said she would end up like them. He frequently called her a slut. She was told she was not allowed to have any straight male friends.
"He monitored her online presence and questioned her when she did not reply quickly enough. He began to make threats to take his own life.
"She decided to travel round Europe with a friend. He was angry about this and tried to persuade her not to go.
"When she was away, he sent messages threatening suicide and containing abuse. He sent text messages saying he had sawed his hand off.
"She tried to end the relationship on numerous occasions but the accused persuaded her to stay."
During a night out, her friend tried to persuade her to end the relationship but she said she wanted to keep it going.
Mr Sweeney said: "Later that night, he returned to her home. She was made to sit on the floor on her knees and beg the accused to forgive her.
"She described herself as being humiliated by this and feeling degraded.
"Police became involved when there was an incident in Glasgow in November."
The court heard Singh and his victim were no longer in a relationship.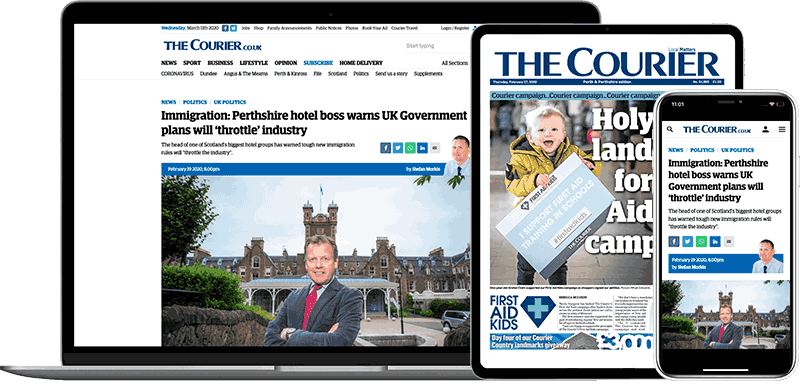 Help support quality local journalism … become a digital subscriber to The Courier
For as little as £5.99 a month you can access all of our content, including Premium articles.
.dct-cta–subscribe { background-color: #143c70; } .dct-cta–subscribe .dct-cta__title { color: #ffffff; } .dct-cta–subscribe .dct-cta__content p { color: #ffffff; } .dct-cta–subscribe .dct-cta__btn { background-color: #005a9e; color: #ffffff; } .dct-cta–subscribe .dct-cta__btn:hover, .dct-cta–subscribe .dct-cta__btn:focus, .dct-cta–subscribe .dct-cta__btn:active { background-color: #ffffff; color: #005a9e; }