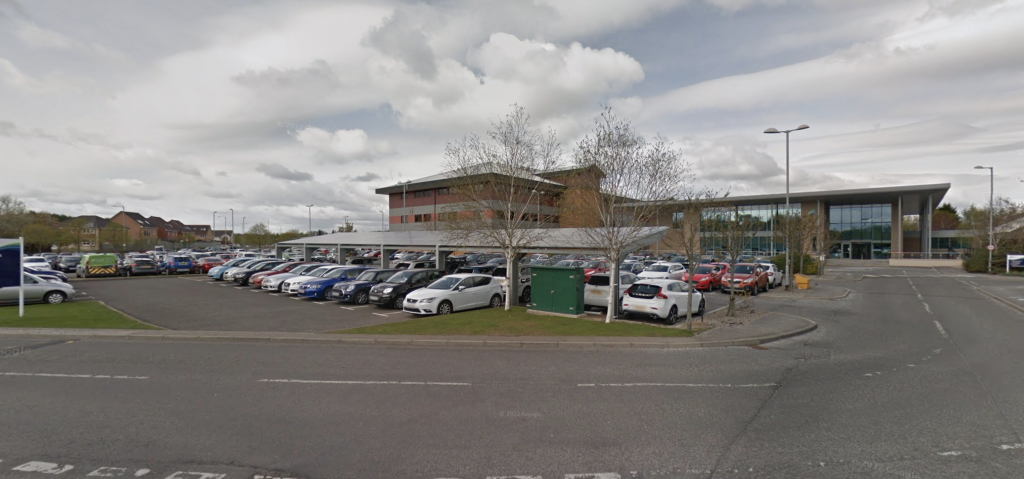 700 employees across the Perth site will lose their jobs through voluntary redundancy with a further 1000 job losses across other sites in the UK.
OVO Energy had promised to keep the Perth site during the transaction from SSE and now politicians are demanding answers.
Many staff from the Perth site confirmed today redundancy packages have been announced, some staff are being offered two and a half week's pay from each month for each full year they have worked, although OVO Energy has not verified this allegation.
Many local residents are urging people in Perth to change their suppliers due to the shambolic news.
Pete Wishart, MP for Perth and North Perthshire, has spoken out after it emerged this yesterday that energy supplier OVO are seeking to make 1,700 voluntary redundancies and plan to close their Perth base:
"I am very concerned with this announcement from OVO and job losses on this scale will have a massive impact on the labour market in Perth. I know that Energy firms are operating in a very challenging commercial environment just now, but we cannot forget the number of commitments that OVO made to Perth and to the former SSE workforce when they took over at Inveralmond.
"I am therefore very disappointed that instead of developing the Perth plant as they suggested they would it is to be closed down instead.
"We are still trying to determine how many jobs will be lost, and where I understand that a voluntary redundancy package is to be offered, it remains to be seen whether job losses on this scale can be undertaken without compulsory redundancies emerging down the line.
"I am seeking a meeting with OVO and I hope to get clear answers as to what exactly has gone wrong."
Along with the cuts to jobs, OVO Energy plans to increase the minimum pay to £12-an hour and will bring all customer contact centres back to the UK.
OVO Energy recently caused outrage after an email was published with questionable tips on how to reduce heating bills during winter, such as 'cuddle your cat and do star jumps if you can't afford to heat your house' but later apologised and retracted their comments.
OVO Energy declined to comment.
Are you an employer of OVO Energy in Perth and wish to share your thoughts? news@perthgazette.co.uk
We're not planning to charge you to see our content, we just ask you to support us by continuing to visit and follow our social media. We're not a newspaper, we are a community news website. Contact our newsdesk if you feel we need to know about your news.
.mpp-popup-13567, .mpp-inline-13567{ margin-top:0px; margin-right:auto; margin-bottom:0px; margin-left:auto; }
.mpp-wrap-13567{ background-repeat:no-repeat; background-size:cover; background-position:center center; background-image:url(); box-shadow:0px 0px 16px 4px rgba(0,0,0,0.5); border-radius:0px; }
.mpp-wrap-13567 .mpp-content{ background-color:rgba(19,23,34,1); border-radius:0px; }
#mpp-overlay-13567 .mpp-overlay-bg{ background-color:rgba(0, 1, 5, 0.8); background-repeat:no-repeat; background-size:cover; background-position:center center; background-image:url(); opacity:1; }
#mpp-sticky-13567 .mpp-sticky-control{ width:auto; height:40px; padding-left:15px; padding-right:15px; font-size:15px; color:rgba(255,255,255,1); font-family:Roboto; background-color:rgba(0,0,0,0.8); background-size:cover; background-position:center center; background-image:url(); line-height:40px; }
#mpp-sticky-13567 .mpp-sticky-icon{ background-color:rgba(32,95,240,0.8); }
.mpp-wrap-13567 .mpp-preloader.mpp-preloader-animation .mpp-preloader-spinner1 { background:rgba(0,221,210,1); }#mpp-overlay-13567 .mpp-preloader.mpp-preloader-animation .mpp-preloader-spinner1 { background:rgba(0,221,210,1); }.mpp-wrap-13567 .mpp-preloader.mpp-preloader-animation .mpp-preloader-spinner2 { background:rgba(62,153,255,1); }#mpp-overlay-13567 .mpp-preloader.mpp-preloader-animation .mpp-preloader-spinner2 { background:rgba(62,153,255,1); }.mpp-wrap-13567 .mpp-processing-form, .mpp-wrap-13567 .mpp-conversion { font-size:14px; color:rgba(68, 68, 68, 1); font-family:Roboto; border-width:1px; border-color:rgba(0, 181, 183, 1); border-style:none; background-color:rgba(245, 245, 245, 1); background-image:url(); border-radius:0px; }.mpp-wrap-13567 .mpp-processing-form .mpp-processing-form-footer .mpp-back-to-form { font-size: 13px }.mpp-wrap-13567 .mpp-processing-form .mpp-processing-form-footer .mpp-close-popup { font-size: 13px }.mpp-wrap-13567 .mpp-conversion .mpp-conversion-footer .mpp-back-to-form { font-size: 13px }.mpp-wrap-13567 .mpp-conversion .mpp-conversion-footer .mpp-close-popup { font-size: 13px }.mpp-container-13567 .mpp-form-sent-ok .mpp-processing-form .mpp-processing-form-content { color: rgba(68, 68, 68, 1) }.mpp-wrap-13567 ::-webkit-input-placeholder { color: rgba(134,134,134,1) !important; }.mpp-wrap-13567 ::-moz-placeholder { color: rgba(134,134,134,1) !important; }.mpp-wrap-13567 :-ms-input-placeholder { color: rgba(134,134,134,1) !important; }.mpp-wrap-13567 :-moz-placeholder { color: rgba(134,134,134,1) !important; }.mpp-box .mpp-wrap-13567 .mpp-desktop-element-0{ z-index:1; visibility:visible; width:22px; height:22px; top:19px; left:341px; cursor:default; }
.mpp-box .mpp-wrap-13567 .mpp-desktop-element-0 .mpp-element-content{ line-height:1.0em; opacity:1; overflow:visible; box-shadow:0px 0px 0px 0px rgba(0,0,0,0); font-family:Roboto; font-size:22px; font-weight:400; font-style:normal; color:rgba(213, 213, 213, 1); text-align:left; white-space:normal; text-transform:none; text-decoration:none; letter-spacing:normal; text-shadow:0px 0px 0px rgba(0,0,0,0); padding-top:0px; padding-right:0px; padding-bottom:0px; padding-left:0px; background-color:rgba(0,0,0,0); background-repeat:no-repeat; background-size:cover; background-position:center center; background-image:url(); border-color:rgba(140, 140, 140, 1) !important; border-style:none !important; border-top-width:1px; border-right-width:1px; border-bottom-width:1px; border-left-width:1px; border-radius:0px; }
.mpp-box .mpp-wrap-13567 .mpp-desktop-element-0 .mpp-element-content:hover{ color:rgba(255, 255, 255, 1); }
.mpp-box .mpp-wrap-13567 .mpp-desktop-element-1{ z-index:2; visibility:visible; width:303px; height:115px; top:62px; left:39px; cursor:default; }
.mpp-box .mpp-wrap-13567 .mpp-desktop-element-1 .mpp-element-content{ line-height:1.5em; opacity:1; overflow:visible; box-shadow:0px 0px 0px 0px rgba(0,0,0,0); font-family:Lato; font-size:15px; font-weight:400; font-style:normal; color:rgba(255, 255, 255, 1); text-align:center; white-space:normal; text-transform:none; text-decoration:none; letter-spacing:normal; text-shadow:0px 0px 0px rgba(0,0,0,0); padding-top:0px; padding-right:0px; padding-bottom:0px; padding-left:0px; background-color:rgba(0,0,0,0); background-repeat:no-repeat; background-size:cover; background-position:center center; background-image:url(); border-color:rgba(140, 140, 140, 1) !important; border-style:none !important; border-top-width:1px; border-right-width:1px; border-bottom-width:1px; border-left-width:1px; border-radius:0px; }
.mpp-box .mpp-wrap-13567 .mpp-desktop-element-2{ z-index:3; visibility:visible; width:auto; height:auto; top:22px; left:76px; cursor:default; }
.mpp-box .mpp-wrap-13567 .mpp-desktop-element-2 .mpp-element-content{ line-height:1.5em; opacity:1; overflow:visible; box-shadow:0px 0px 0px 0px rgba(0,0,0,0); font-family:Lato; font-size:22px; font-weight:700; font-style:normal; color:rgba(228, 221, 32, 1); text-align:left; white-space:normal; text-transform:none; text-decoration:none; letter-spacing:normal; text-shadow:0px 0px 0px rgba(0,0,0,0); padding-top:0px; padding-right:0px; padding-bottom:0px; padding-left:0px; background-color:rgba(255, 200, 0, 0); background-repeat:no-repeat; background-size:cover; background-position:center center; background-image:url(); border-color:rgba(140, 140, 140, 1) !important; border-style:none !important; border-top-width:1px; border-right-width:1px; border-bottom-width:1px; border-left-width:1px; border-radius:0px; }
.mpp-box .mpp-wrap-13567 .mpp-desktop-element-3{ z-index:4; visibility:visible; width:40px; height:40px; top:19px; left:14px; cursor:default; }
.mpp-box .mpp-wrap-13567 .mpp-desktop-element-3 .mpp-element-content{ line-height:1.0em; opacity:1; overflow:visible; box-shadow:0px 0px 0px 0px rgba(0,0,0,0); font-family:Roboto; font-size:40px; font-weight:400; font-style:normal; color:rgba(68, 68, 68, 1); text-align:left; white-space:normal; text-transform:none; text-decoration:none; letter-spacing:normal; text-shadow:0px 0px 0px rgba(0,0,0,0); padding-top:0px; padding-right:0px; padding-bottom:0px; padding-left:0px; background-color:rgba(0,0,0,0); background-repeat:no-repeat; background-size:cover; background-position:center center; background-image:url(); border-color:rgba(140, 140, 140, 1) !important; border-style:none !important; border-top-width:1px; border-right-width:1px; border-bottom-width:1px; border-left-width:1px; border-radius:0px; }
.mpp-box .mpp-wrap-13567 .mpp-desktop-element-4{ z-index:5; visibility:visible; width:136px; height:36px; top:239px; left:120px; cursor:default; }
.mpp-box .mpp-wrap-13567 .mpp-desktop-element-4 .mpp-element-content{ line-height:1.0em; opacity:1; overflow:visible; box-shadow:none; font-family:Roboto; font-size:16px; font-weight:400; font-style:normal; color:rgb(255, 255, 255); text-align:center; white-space:normal; text-transform:none; text-decoration:none; letter-spacing:normal; text-shadow:none; padding-top:12px; padding-right:25px; padding-bottom:12px; padding-left:25px; background-color:rgba(34,135,225,1); background-repeat:no-repeat; background-size:cover; background-position:center center; background-image:url(); border-color:rgba(0, 0, 0, 0) !important; border-style:none !important; border-top-width:0px; border-right-width:0px; border-bottom-width:0px; border-left-width:0px; border-radius:0px; }
.mpp-box .mpp-wrap-13567 .mpp-mobile-element–1{ visibility:visible; width:auto; height:auto; top:30px; left:30px; cursor:default; }
.mpp-box .mpp-wrap-13567 .mpp-mobile-element–1 .mpp-element-content{ line-height:1em; opacity:1; overflow:visible; box-shadow:0px 0px 0px 0px rgba(0,0,0,0); font-family:Roboto; font-size:16px; font-weight:400; font-style:normal; color:rgba(68, 68, 68, 1); text-align:left; white-space:normal; text-transform:none; text-decoration:none; letter-spacing:normal; text-shadow:0px 0px 0px rgba(0,0,0,0); padding-top:0px; padding-right:0px; padding-bottom:0px; padding-left:0px; background-color:rgba(0,0,0,0); background-repeat:no-repeat; background-size:cover; background-position:center center; background-image:url(); border-color:rgba(140, 140, 140, 1) !important; border-style:none !important; border-top-width:1px; border-right-width:1px; border-bottom-width:1px; border-left-width:1px; border-radius:0px; } /* Custom CSS */
/* Change 13567 by the popup id */
.mpp-popup-13567 .mpp-wrap {
}