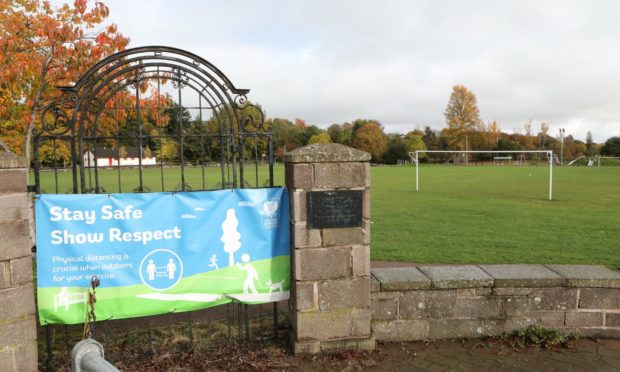 A Perthshire football team has seen at least eight players told to self-isolate following confirmed Covid-19 cases at the club which saw a popular Blairgowrie pub affected by the outbreak.
Rattray AFC confirmed that two of their players tested positive for coronavirus on Tuesday with a further six players sent in to isolation, though The Courier understands up to four players may now be positive.
The Dreadnought Bar in Blairgowrie was also forced to close and undergo a deep clean after learning some of the players who had tested positive had been in the pub following the Old Firm game on Saturday evening.
The breakout at the football club is believed to stem from a charity shop on Reform Street in Blairgowrie that the team has been running for a number of weeks.
A spokesperson for Rattray AFC said: "The club can confirm it has reported two positive coronavirus cases, along with six other team members currently isolating at present due to Test and Protect advising them to do so. This number may change.
"We would like to clarify that all coronavirus guidance and protocol has been followed to the letter in regards to our charity shop.
"We limited numbers allowed into the shop, had hand sanitizer on entry and nobody was allowed in without wearing a mask.
"It is fundamentally important to also know that there is no guarantee that this local number of cases stemmed from here as there have been a number of cases in the wider community.
"We are currently working closely with Howes who provide rental on the shop and also thank them for there help and support during this time, and also Test and Protect Scotland."
The Dreadnought bar told The Courier they decided to act for themselves despite not being contacted by Track and Trace after one of the infected Rattray players informed them he had been in the bar.
A manager at the popular pub said: "They had been in with us on the Saturday night.
"The party they had in their was three or four of them. They run a charity shop down town.
"That's where they had been and that's where they would have been that week.
"It's unfortunate because that day they would have been down the town and it would have been quite busy because of the Old Firm."
When contacted by the players on Thursday following the test on Tuesday, the players told the bar that Track and Trace were more interested in their movements from the date of the test rather than the Saturday evening.
Despite this the pub shut down for 24 hours to undergo a deep clean.
The pub manager said: "The last thing you want is bad publicity.
"It's difficult at the moment, we're doing everything we can to just try and keep ourselves right."
The bar believed that four players at the club had now tested positive and that the whole club had been instructed to get tested.
Rattray are not the only sports club locally to experience virus outbreaks this month.
Blairgowrie Juniors FC had their friendly match last weekend against Kirrie Thistle called off after announcing a player had come into contact with someone who had tested positive.
Rattray AFC were contacted for further comment.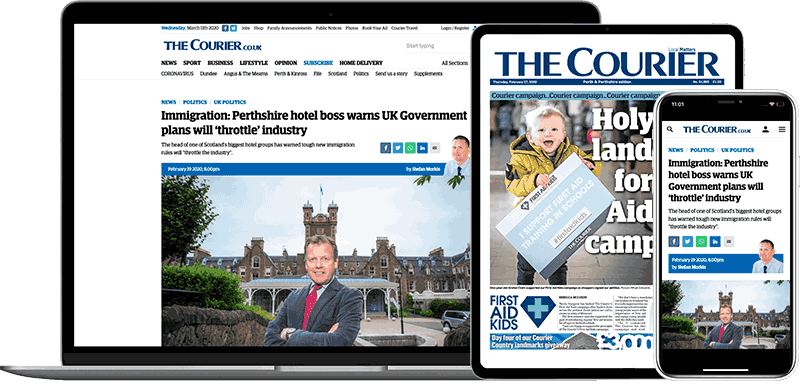 Help support quality local journalism … become a digital subscriber to The Courier
For as little as £5.99 a month you can access all of our content, including Premium articles.
.dct-cta–subscribe { background-color: #143c70; } .dct-cta–subscribe .dct-cta__title { color: #ffffff; } .dct-cta–subscribe .dct-cta__content p { color: #ffffff; } .dct-cta–subscribe .dct-cta__btn { background-color: #005a9e; color: #ffffff; } .dct-cta–subscribe .dct-cta__btn:hover, .dct-cta–subscribe .dct-cta__btn:focus, .dct-cta–subscribe .dct-cta__btn:active { background-color: #ffffff; color: #005a9e; }