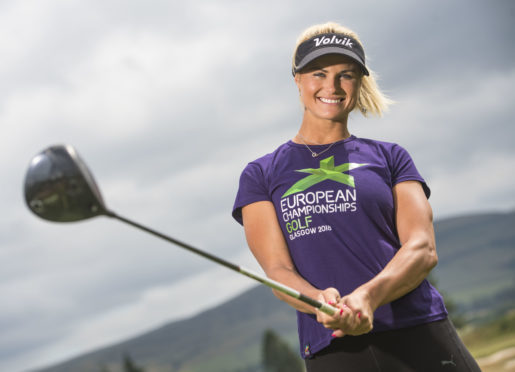 Cyber crooks have hijacked the Facebook account of top Tayside golfer Carly Booth.
The brazen hackers are trying to use her social media profile – and her 200,000 followers – to host live auctions, selling off "healing" and "precious" prayer beads.
One session on Monday evening, supposedly hosted by the "master of praise Hüseyin Uçar", went on for more than two hours.
Carly, from Comrie, Perthshire, flagged up the problem to her fans on Twitter.
"Hi everyone, please know my Facebook personal and fan page have been hacked," she wrote, urging followers to report the issue.
Hackers, believed to be from southern Turkey, appear to have erased all of Carly's photos and videos and changed her profile image to one of a bearded man wearing sunglasses. The page has been flooded with photographs of beads.
However, it is still listed as "the Official Facebook Profile of Carly Booth" and details of her extensive career remained on the site until Tuesday morning.
The hacked page promises a "live auction every day 13:00am (sic) to 20:30pm every week " with "special products, campaigns and draws" and "free shipping".
It isn't the first time Carly has been targeted by hackers. In 2017, her iCloud storage service was broken into and personal images were leaked onto the internet.
Carly, who has twice won the Ladies European Tour, spoke about the ordeal to the BBC's The Cut podcast in 2018.
"That was obviously horrifying to be honest, because personal pictures to past boyfriends and whatever have now been all over the internet," she said. "It felt like something very personal. It was a horrible feeling and it took it's toll on me over the last year."
Former Glenalmond College student Carly also told that she had been contacted by people through social media pretending to be celebrities, including one who claimed to be boxer Anthony Joshua.
"Whether it is the same person doing it, there's been texts from people pretending to be Simon Cowell or Floyd Mayweather or just other athletes or celebrities, so it's kind of an ongoing thing.
"I kind of know straight away to block the number."
Carly, who could not be reached for comment about the latest hack, told The Cut there should be more measures in place to protect people from social media trolls and abuse.
Facebook confirmed it was aware of the situation.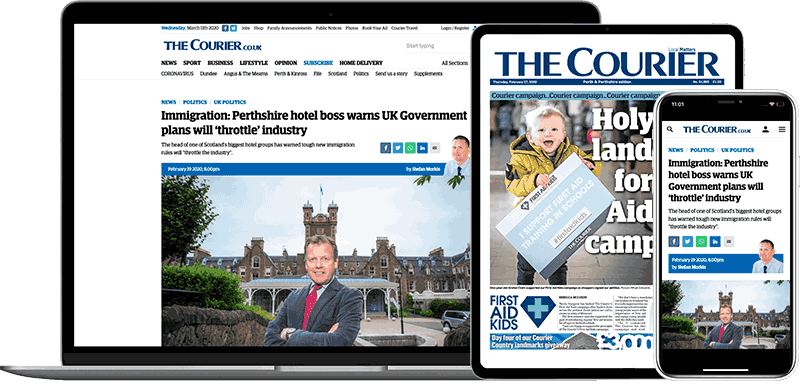 Help support quality local journalism … become a digital subscriber to The Courier
For as little as £5.99 a month you can access all of our content, including Premium articles.
/**/