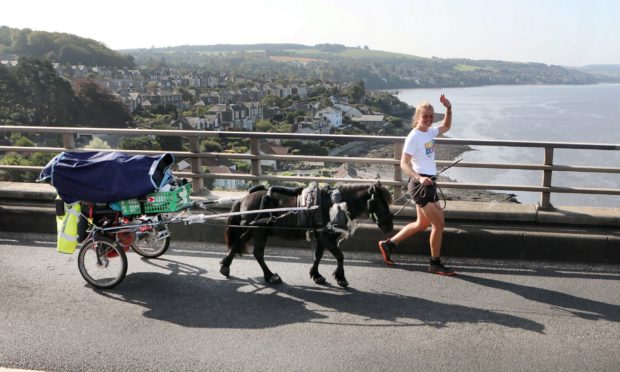 German student Johanna Maria Wurtz has completed her 1,100 mile agri-pilgrimage on foot from Spain to Invergowrie with her "magic" Shetland pony Hechizo.
22-year-old Johanna walked from central Spain into France and from East Sussex to Tayside over the summer to begin working on a barley breeding placement at the James Hutton Institute.
The agriculture student from Halle in eastern Germany had been working on a stud farm in Segovia over the spring and decided the most sustainable way to reach her six-month placement in the Carse of Gowrie would be to trot there on foot.
Johanna has hiked more than 1,100 miles since June with best friend Hechizo, whose name is Spanish for "magic," staying at farms along the way and speaking to agricultural workers about climate change and the "field to fork" timeline.
On Friday, Johanna completed the final hoof, crossing the Tay Road Bridge into Dundee, with the help of a bridge escort, before finishing the route to the Invergowrie research hub.
As a world-leading research centre, each year the James Hutton Institute receives numerous applications from international students interested in acquiring valuable scientific and practical experience on crop, water, environmental and social science.
Management say Johanna's case is truly remarkable.
Her work at the institute will see her focus on the genetic control of flowering time in barley, in the context of current research on barley breeding tools for intensive and sustainable agriculture under climate change scenarios.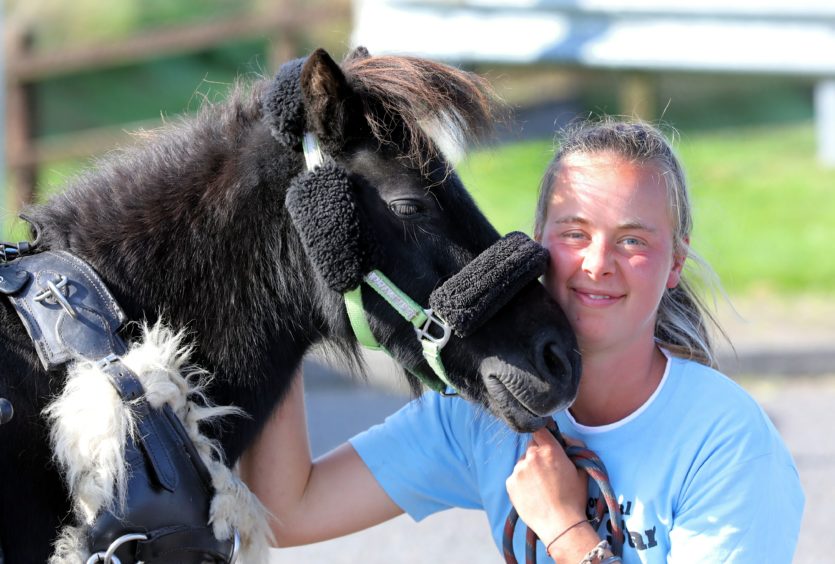 The research project to which Johanna's work will contribute will be run by local Professor Robbie Waugh of James Hutton Institute and University of Dundee and Professor Dr Klaus Pillen of Martin-Luther-Universität Halle-Wittenberg, who recommended the 22-year old for her Erasmus placement.
Johanna said: "I had been working at the Lusitano stud farm Yeguada la Perla in Segovia this spring and wanted to get to Dundee until the end of September to conduct the research for my dissertation on barley breeding.
"I have hiked with Hechizo before and thought this walk to Scotland would not only be the cheapest and most sustainable way of traveling with my horse, but also an amazing lifetime experience.
"I absolutely love the freedom of it and am getting an overview of farming practices in different areas and the best language practice by the way.
"I really enjoy walking through the fields, just the two of us, most days not knowing where we'd end up in the evening. That's truly living the moment."
Institute chief executive Professor Colin Campbell added: "It is quite a remarkable feat and Johanna and Hechizo deserve our warmest welcome, respect and regard for their effort and determination.
"We are delighted to host Johanna during her placement and give Hechizo a much-deserved rest."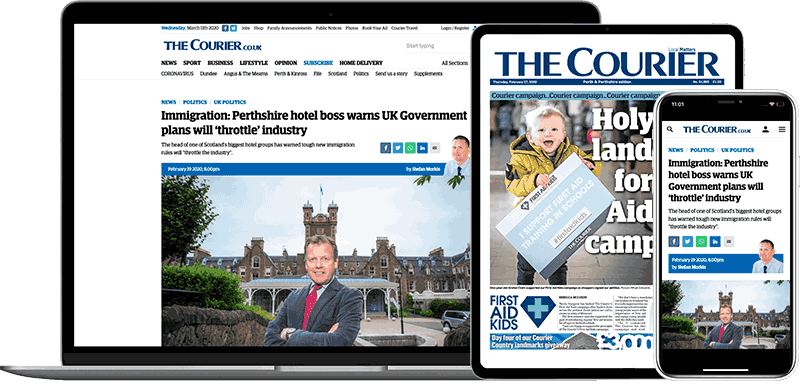 Help support quality local journalism … become a digital subscriber to The Courier
For as little as £5.99 a month you can access all of our content, including Premium articles.
.dct-cta–subscribe { background-color: #143c70; } .dct-cta–subscribe .dct-cta__title { color: #ffffff; } .dct-cta–subscribe .dct-cta__content p { color: #ffffff; } .dct-cta–subscribe .dct-cta__btn { background-color: #005a9e; color: #ffffff; } .dct-cta–subscribe .dct-cta__btn:hover, .dct-cta–subscribe .dct-cta__btn:focus, .dct-cta–subscribe .dct-cta__btn:active { background-color: #ffffff; color: #005a9e; }