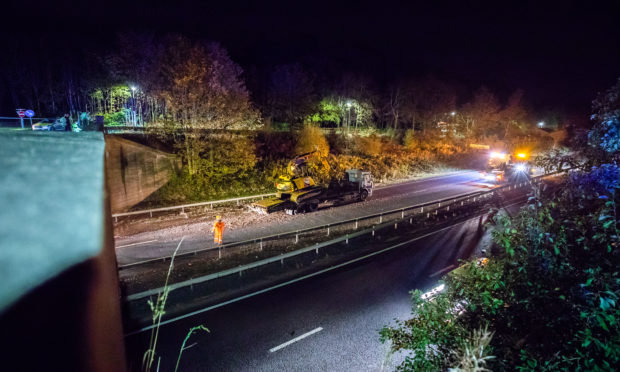 Traffic disruption is expected when long-awaited work to repair a flyover across the A90 next month forces the closure of the northbound dual carriageway.
Bear Scotland has announced phase one of the £650,000 project to repair the overbridge in Carse of Gowrie will begin on August 17, a week after schools reopen.
The overpass was badly damaged in October when it was struck by a lorry transporting a crane, resulting in long-term lane closures on the bridge, affecting businesses in Glencarse.
Major detours expected as A90 flyover at St Madoes closed indefinitely following excavator crash investigation
Bear Scotland will operate a contraflow system for the duration of the project, with traffic running in one lane each direction on the southbound carriageway for nearly two months.
There will also be some short overnight closures on the bridge, with diversions put in place via the Kinfauns and Glendoick junctions.
Carse of Gowrie councillor Angus Forbes said: "There is never a good time to do this work.
"The key for me is to get the bridge open as soon as possible as its a vital link between two communities so I am pleased to see overnight and seven day working which will make the inconvenience as short as possible for my constituents."
Fellow ward councillor Alasdair Bailey said: "I'm pleased to say that the bridge repair works are finally due to start.
"Unfortunately it will be a long process due to the extent of the damage from the collision last year.
"To reduce the impact on the community as much as possible, I am pleased that Bear Scotland have agreed to seven-day working."
IN FULL: Resident heard 'massive bang' during A90 flyover smash which caused traffic chaos
When the first phase of work is complete the second period of repairs is expected to start in mid-October and will involve refurbishment of the concrete bridge deck.
Andy Thompson, Bear Scotland's north east unit representative said: "The repairs are a complex process with teams working to address substantial damage to a number of key components beneath and within the structure, and we've tried to arrange the programme to ensure the least disruption to road users and the local community as possible."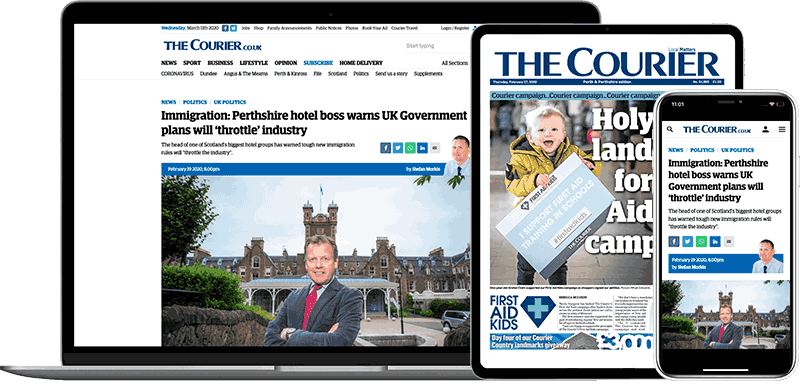 Help support quality local journalism … become a digital subscriber to The Courier
For as little as £5.99 a month you can access all of our content, including Premium articles.
/**/