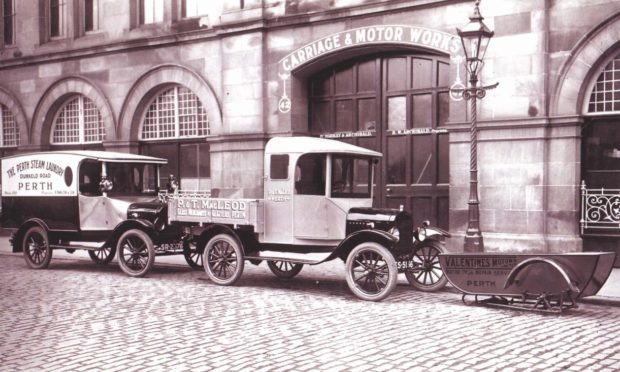 If lockdown meant you finally got round to tackling a home improvement project then you're not alone and a historic Perthshire firm has been reaping the benefits.
McLeod Glaziers has benefitted from people investing in their properties as they spend more time at home.
Chief executive Derek Petterson said that people having to forego expensive foreign holidays this year meant they had more savings to invest on new windows and doors.
"We remained open throughout Covid-19 for emergency work for the local authority and housing associations and the second half of the year is looking very promising," he said.
"We've been inundated with enquires for new doors, new splashbacks, glass balustrades for balconies…
"It's because fewer people are going away on holiday and everyone is spending a lot of time in the house.
"With people not going out so much, some households have a little bit more money to spend on their home."
McLeod Glazing can trace its history in Perth back to 1836 and black and white photos from the time it traded as P & T McLeod can be seen at its showroom at Inveralmond Industrial Estate. Mr Petterson's father James purchased McLeod in the late 1970s.
"My dad created a business called Perthshire Glazing Company and then bought the McLeod's name and property when it went into administration," he said.
"I followed a similar route to him – I joined the army at 16, left when I was 22 and then started in the business working as a glazier, window fitter than into the office.
"I've run the company since dad retired in the late 1990s."
In that time the business moved from two premises in Perth city centre to a large building at Inveralmond in 2005.
Mr Petterson named the building Rosemary House – the middle name of his sister Vanda who died from multiple sclerosis at the age of 42 in 2000.
He also runs his construction business, Meldrum Joinery & Building, from the same premises.
"The building is half warehouse and half office space with a showroom," Mr Petterson said.
"It's 15 years ago since we moved now but it's been a platform to really push the business on – we were able to hire more staff and tender for more work.
"We expanded from glazing to selling windows and doors and growing the business slowly but importantly keeping the family values which the company has had since 1836.
"We now have 25 staff on the glazing side and around 40 on the construction arm with McLeod's turning over £2.5 million and Meldrum up at £4m."
McLeod recently started installing protective screens in response to the coronavirus pandemic.
The company has also made a couple of internal promotions for long standing members of staff. Katie McIntosh has been named company secretary and Susie Cunningham is group finance director.
"There's always going to be a need for glass and construction," Mr Petterson added. "We just need to keep make sure we continue doing a good job for our customers."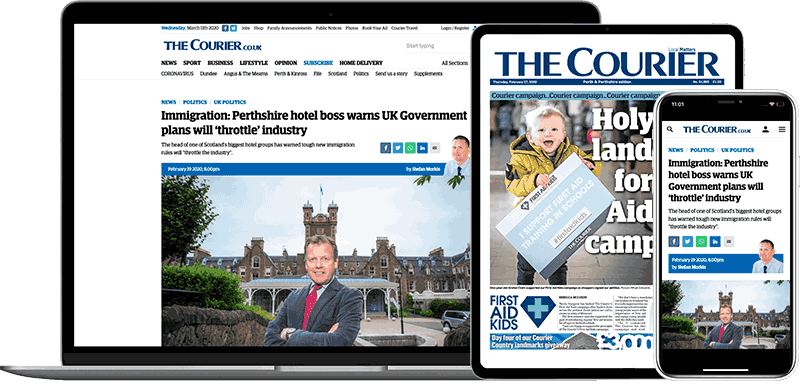 Help support quality local journalism … become a digital subscriber to The Courier
For as little as £5.99 a month you can access all of our content, including Premium articles.
/**/