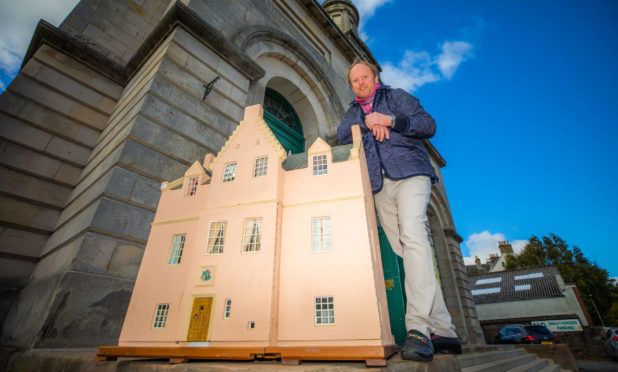 A spectacular scaled-down Scottish castle could be besieged by bidders when it goes under the hammer next week.
The impressive 17-room doll's house was hand-built by crafters to raise money for the Save The Children fund in the 1990s.
Now it is being offered for sale for the first time in almost three decades, after spending several years under wraps in a garage.
The property, named Bellis Castle by its creators at the Aboyne Craft Club, was picked up by auctioneers at Lindsay Burns and Company in Perth.
Director Nick Burns said: "It's a really remarkable piece of work. We've seen a lot of doll's houses in our line of business, but this is definitely one of the most impressive.
"The attention to detail is incredible."
He said: "I understand it made around £10,000 at a charity auction back in 1997. The lady who bought it then passed it on to the current owner, who has had it in her garage for a number of years because it was too big for her house.
"She had a rethink about space during lockdown, and decided to get in touch with us to sell it on."
It will be included in the auction house's two-day antiques and general sale, which begins on October 1.
The castle, partly based on the Scottish Baronial-style Craigievar Castle near Aberdeen, was built over five years by a team of 40 people.
Craft club members approached local architect Michael Rasmussen, who came up with a design for the 17th century tower house.
Cabinetmaker Tom Ironside made the building to the scale of one inch to one foot, while professional interior designer Sylvia Lawson Johnston laid out the rooms.
The club even drafted in stained glass artist Michael Zappart to produce a feature window. However, he became so engrossed in the project, he designed, made and installed all 47 windows.
The fruits of their labour went on display at Ballindalloch Castle in the Highlands before it was auctioned off in the presence of Save the Children Patron Princess Anne in July 1997.
A booklet produced by the club at the time, explaining how the extensive project came together, revealed it wasn't all plain sailing.
"The sheer size of the doll's house was a problem as we realised it would not fit through an average doorway," it noted.
The project was held-up while scale problems were resolved. The club wrote: "These delays were quite disheartening since by now more than two years had passed and there were times when we wondered if the doll's house would ever be finished.
"Fortunately, we didn't all hit a low point at the same time and if one of us was feeling depressed, there were usually one or two who remained cheerful to give encouragement."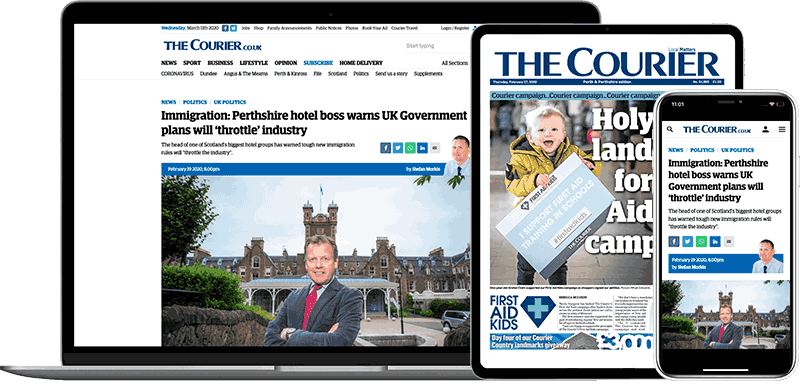 Help support quality local journalism … become a digital subscriber to The Courier
For as little as £5.99 a month you can access all of our content, including Premium articles.
.dct-cta–subscribe { background-color: #143c70; } .dct-cta–subscribe .dct-cta__title { color: #ffffff; } .dct-cta–subscribe .dct-cta__content p { color: #ffffff; } .dct-cta–subscribe .dct-cta__btn { background-color: #005a9e; color: #ffffff; } .dct-cta–subscribe .dct-cta__btn:hover, .dct-cta–subscribe .dct-cta__btn:focus, .dct-cta–subscribe .dct-cta__btn:active { background-color: #ffffff; color: #005a9e; }