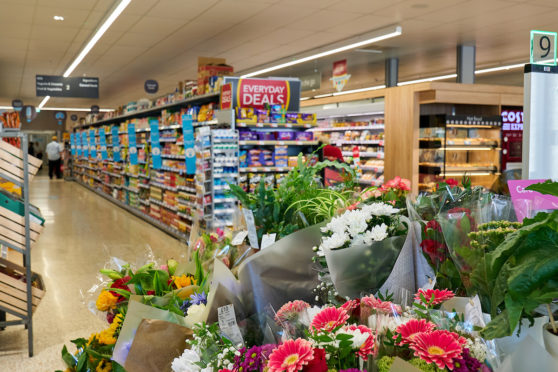 More than £2 million of upgrades to supermarkets in Perth, Crieff and Kirkcaldy will be completed by the end of the year.
The Co-op has included three stores in Tayside and Fife as part of a multi-million pound upgrade programme.
Its revamped store in Perth's Darnhall Drive will open on September 24 after a £532,000 spend.
Refurbished stores in Crieff's Town Green and Kirkcaldy's Lauder Road will follow in October after investments of £550,000 and £1m respectively.
Last month the convenience retailer also relaunched its Brechin store after a £1.4m investment which created two jobs.
All the stores will run on 100% renewable electricity and the retail chain said they will offer an increased range of fresh produce, wines, ready meals, free-from and vegan products, Fairtrade, food-to-go and everyday essentials.
Michael McCarthy, Co-op's regional manager, said: "We are delighted to have the opportunity to make such a significant investment in upgrading not one, but three, stores for people living and working in the region.
"Our store teams are really looking forward to serving their local communities with new-look stores that better suit the needs of customers and members."
The upgraded Co-ops will also provide a funding boost locally, giving back to causes in the area through the retailer's Membership scheme.
They will also continue to work with community partners as part of Co-op's Food Share scheme, which is designed not only to minimise food waste but also to share food with those in need, helping to alleviate food poverty.
"Co-op is committed to connecting communities and making a difference, and our aim is to operate at the heart of local life," added Mr McCarthy.
"We also want customers to know that they can become a Member of their Co-op, and make a difference every time they swipe their membership card when buying own branded products."
The Co-op is to open or extend 65 stores in the coming months under a multi-million pound investment programme which will create up to 1,000 new jobs.