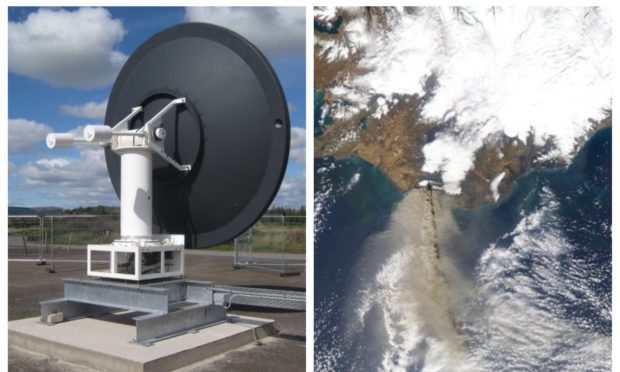 A Tayside satellite centre used by scientists the world over is back in action after being rescued by a team of dedicated workers.
The Dundee Satellite Station downloaded the first images from NASA's Terra Satellite Earth Observing System this week in what is a major milestone.
It comes after the centre, formerly based at Dundee University, was disassembled and moved to an airfield at Errol.
No longer funded through an annual grant, the new business model will now focus on providing support for the booming small-satellite industry.
The team will also continue collecting images for earth observational purposes from satellites currently in place.
One of the station's managers Neil Lonie said there was still much to do before the new company is commercially viable.
He said: "We are busy working out at Errol every day at the moment and making good progress.
"We now have one antenna able to track and receive satellite data on a test basis, but it's still work in progress.
"The second antenna is in position and has to be mechanically serviced and rewired before testing can start."
The station's antennas collect images of the planet taken from orbit, helping to tackle climate change and assisting important research.
Over its 40 years it has helped scientists analyse events including the Buncefield oil depot fire in 2005, volcanic eruptions in Iceland and at Mount Etna, as well as forest fires, severe winter conditions in the UK and Ireland, Atlantic hurricanes and tropical cyclones.
Dundee University previously announced the station would have to close after the Natural Environment Research Council (NERC) cut its annual funding of £338,000.
Staff decommissioned the centre and while weighing up future options, temporarily stored equipment in garages and spare rooms at their homes.
After more than £17,000 was raised through an online fundraiser the team made the move to the former RAF Errol Airfield.
Group for Earth Observation (GEO) members contributed £5,000 to the effort which attracted support from across the world.
The decision to close the original was criticised by a former NASA space scientist who helped the first humans to the moon.
Mr Lonie said he expected both antennas to be fully functioning within the next three months.
He said: "Currently we are working through servicing and refurbishing antennas and anticipate that they will be ready for testing towards the end of September with the aim being available to support the first customer before the year end."
He said he was "extremely grateful" to GEO and all who had helped to save the service.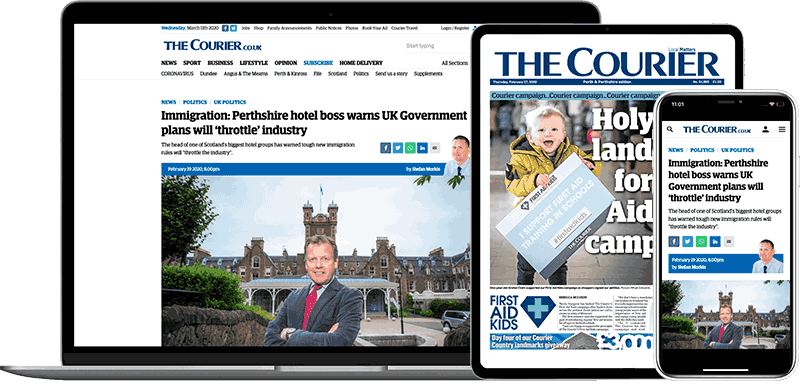 Help support quality local journalism … become a digital subscriber to The Courier
For as little as £5.99 a month you can access all of our content, including Premium articles.
.dct-cta–subscribe { background-color: #143c70; } .dct-cta–subscribe .dct-cta__title { color: #ffffff; } .dct-cta–subscribe .dct-cta__content p { color: #ffffff; } .dct-cta–subscribe .dct-cta__btn { background-color: #005a9e; color: #ffffff; } .dct-cta–subscribe .dct-cta__btn:hover, .dct-cta–subscribe .dct-cta__btn:focus, .dct-cta–subscribe .dct-cta__btn:active { background-color: #ffffff; color: #005a9e; }