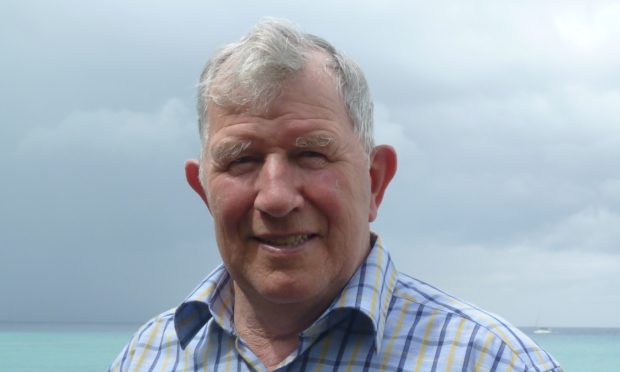 Many tributes have been paid to William James Marshall Muirhead, a well-known and respected farmer of Broomhall and Little Powgavie in the Carse of Gowrie for the past 60 years.
He was a third generation Scots Timothy grass seed grower and was always keen to see the useful heritage plant preserved.
Marshall, who was 85, spent much of his time maintaining and improving the drainage and fertility of the soils under his care and was a partner in his business until the day he died.
Born on midsummer's day in 1934, he was brought up on his parents' farms on the Carse of Lecropt, near Bridge of Allan with his older sister, Alison and younger brother, Alan.
He attended Stirling High School after which he immediately took to farming at home with his parents and then his brother, before moving to the Carse of Gowrie in 1960.
Two years' later he married Janet and they had three sons, Marshall, Alastair and Gavin. He encouraged and supported his sons in the late 1980s to diversify their farming business into one wholesaling and retailing animal feeds nationally.
Broomhall lorries, with their distinctive horseshoe logo, can often be seen on roads across Scotland today.
Marshall was an active member of Errol Curling Club and a life member of the Royal Tay Yacht Club.
He grew very keen on sailing and after completing and passing his skipper's nautical exams, went on to helm many sea trips with friends around all of Scotland's coastlines, but particularly loved the tidal challenges of the Tay.
He died peacefully at home following a short illness, just two days prior to his 86th birthday.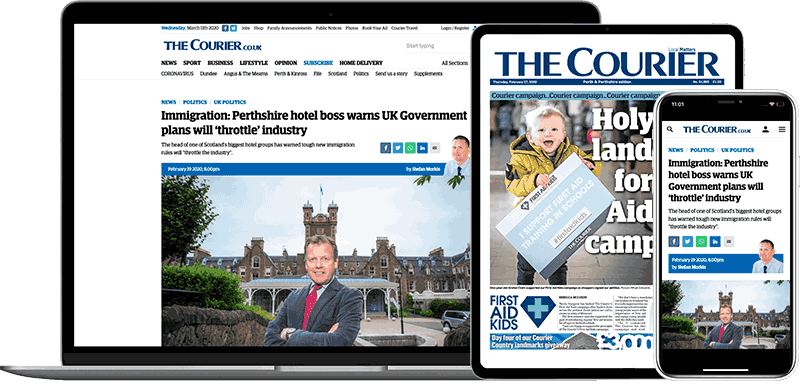 Help support quality local journalism … become a digital subscriber to The Courier
For as little as £5.99 a month you can access all of our content, including Premium articles.
/**/