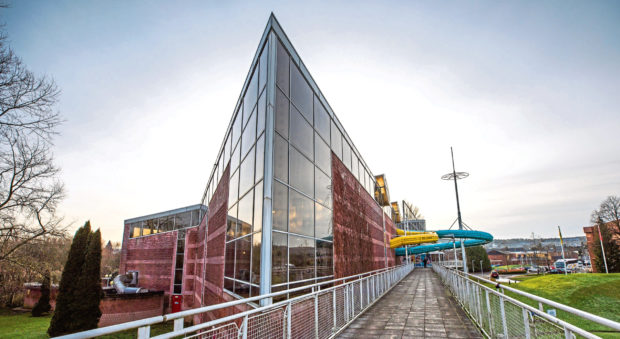 Flood-damaged Perth Leisure Pool is expected to be closed until September next year putting nearly 80 jobs at risk.
Live Active Leisure (LAL), who run the pool, have been told the extensive repair work needed to fix the centre will take around 12 months following the storms on August 12.
Paul Cromwell, CEO of LAL, acknowledged the announcement would come as a "massive blow" to both staff members and the public.
"We are devastated that this news comes at a time when we would be able to start reopening the venue after the lockdown and impact of Covid-19," said Mr Cromwell.
"We know how valued Perth Leisure Pool is by our customers and that this will come as a massive blow to many."
Storm damage puts Perth swimming pool out of action after plant room engulfed with 16ft of water
"It is also an incredibly anxious time for our highly skilled and loyal team of nearly 80 staff who are based at Perth Leisure Pool, and we will keep them fully updated on the options that we are investigating with Perth and Kinross Council."
Local authority leader Karen Reid added: "Not being able to re-open Perth Leisure Pool is incredibly disappointing and will have an impact on our schools' learn to swim programme , on local sports clubs and on the wider health and wellbeing of our communities.
"We will be working urgently with LAL to look at everything possible that we can collectively deliver while the work is ongoing."
The lengthy closure has also brought into focus the delay in the PH20 project which has been hit by funding cuts since 2018.
The delays to the new pool and sports complex sparked a row during a council capital budget meeting this month when the Conservative administration refused an SNP amendment that would "require" officers to "urgently seek" funding options.
The Conservative party has asked officers to identify possible funding solutions.
The refusal to accept their amendment led the SNP to question the administrations commitment to the project.
Grant Laing, leader of Perth and Kinross SNP Party, called the 12 month setback a "tragedy" for Perth.
He said: "This is a tragedy for individuals whose jobs are at risk.
"It's a tragedy for LAL and it is also a tragedy for the people of Perth and Kinross.
"The worst part of it this is that we're still not further forward with this administration of bringing PH20 to a reality.
"The SNP are totally committed to PH20 and it is a number one priority for us."
Councillors clash over funding for Perth swimming pool project
SNP MP Pete Wishart called the 12 month closure, or 18 months including of lockdown, an "extensive" time to be without the facility.
He said: "We know how important physical activity is for peoples physical and mental health and having this closure hanging over us till the later part of next year strengthens the calls for Perth and Kinross Council to get things moving immediately with the PH20 project.
"Further delay from the Tory administration will severely impact the health and wellbeing of citizens in Perth and Kinross."
Speaking at this month's meeting, Conservative council leader Murray Lyle said PH20 was still a priority for his administration.
He said: "Whilst I appreciate the funding challenge that this project will present, I firmly believe it should still be a priority in terms of our future investment blueprint.
"It will be a symbol of our recovery and a symbol of renewal in these challenging times."
Mr Lyle has been contacted for further comment.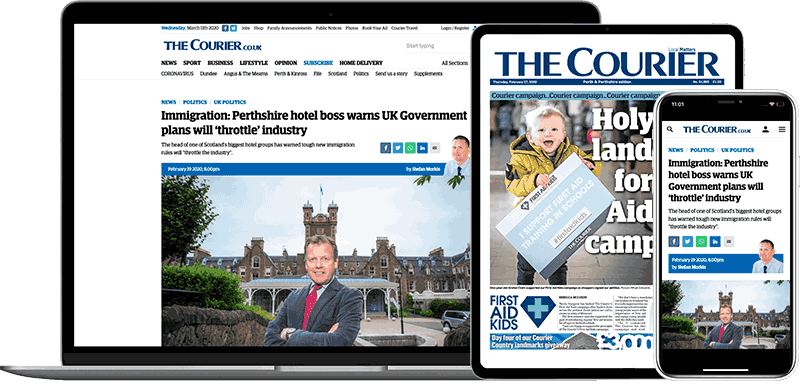 Help support quality local journalism … become a digital subscriber to The Courier
For as little as £5.99 a month you can access all of our content, including Premium articles.
.dct-cta–subscribe { background-color: #143c70; } .dct-cta–subscribe .dct-cta__title { color: #ffffff; } .dct-cta–subscribe .dct-cta__content p { color: #ffffff; } .dct-cta–subscribe .dct-cta__btn { background-color: #005a9e; color: #ffffff; } .dct-cta–subscribe .dct-cta__btn:hover, .dct-cta–subscribe .dct-cta__btn:focus, .dct-cta–subscribe .dct-cta__btn:active { background-color: #ffffff; color: #005a9e; }