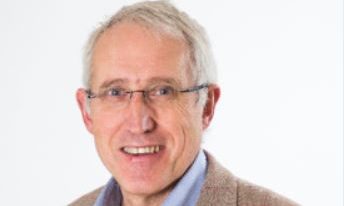 A Perth and Kinross councillor is going back to his medical roots to give flu jabs at his daughter's medical practice.
Conservative councillor, Crawford Reid – who represents the Strathallan ward – worked as a consultant anaesthetist.
He is taking part in the flu vaccination programme at St Serf's Medical Practice in Kinross, where his daughter, Dr Suzie Reid was recently appointed a partner.
Mr Reid said: "I feel privileged to be able to help – mainly as a doctor, but also as a county councillor, it is great to be able to provide a positive input into the community.
"It is important that we all come together in a united front during this time of national crisis."
NHS Tayside Associate Director for Public Health, Dr Daniel Chandler said: "With the significant likelihood of COVID-19 circulating alongside flu this winter, NHS Tayside is planning on vaccinating more people than ever before in order to protect our most vulnerable population and reduce the impact on our health and social care services."
It follows frustration that some Perthshire patients have been unable to make vaccination appointments at new immunisation hubs.
The Perth and Kinross Health and Social Care Partnership (HSCP) said appointments were available to book now for all GP practices.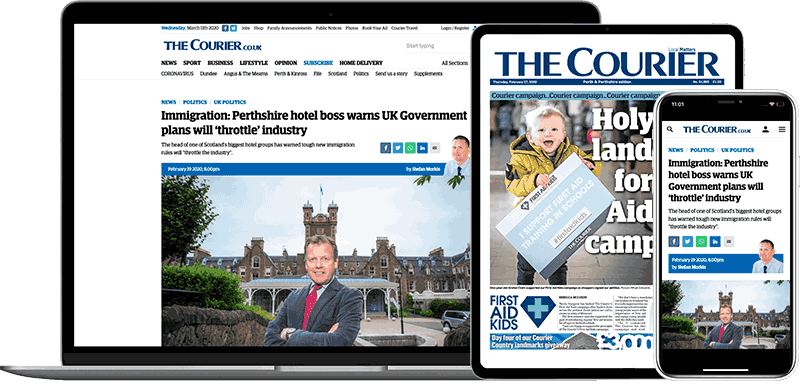 Help support quality local journalism … become a digital subscriber to The Courier
For as little as £5.99 a month you can access all of our content, including Premium articles.
.dct-cta–subscribe { background-color: #143c70; } .dct-cta–subscribe .dct-cta__title { color: #ffffff; } .dct-cta–subscribe .dct-cta__content p { color: #ffffff; } .dct-cta–subscribe .dct-cta__btn { background-color: #005a9e; color: #ffffff; } .dct-cta–subscribe .dct-cta__btn:hover, .dct-cta–subscribe .dct-cta__btn:focus, .dct-cta–subscribe .dct-cta__btn:active { background-color: #ffffff; color: #005a9e; }