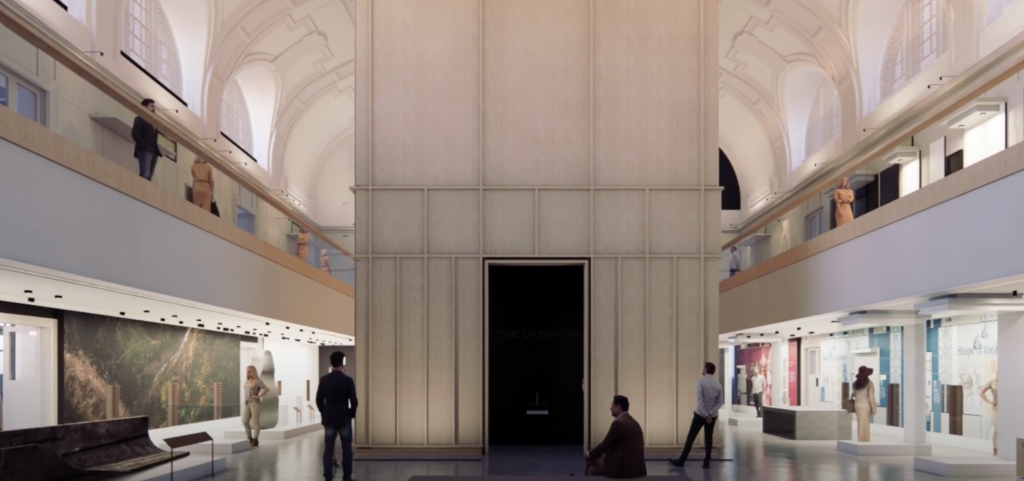 People are being given the chance to become part of Perth's history – and future – by naming the new £26.5 million national museum in City Hall.
Opening in 2024, the new museum will explore the stories that put Perth and Kinross at the heart of Scotland's history.
The public are being asked to suggest their favourite name by picking up a leaflet at any Culture Perth and Kinross Library or Perth Museum and Art Gallery, at Perth and Kinross Council buildings, as well as businesses throughout the Fair City.
Schools across Perth and Kinross are being invited to take part as well, with colouring sheets and wordsearches to help students understand the range of objects that will be available to see.
A video has been produced which is available online and on social media which also reveals the building work that is being undertaken, as well as the objects that will be in the new space.
The final name will be announced in Summer 2022.
Helen Smout, Chief Executive of Culture Perth and Kinross, said: "This new museum will be a museum not only for the city, but for all the residents of Perth and Kinross, and we want their help in the search to find the right name. We want to hear what the public would like to call this iconic building".
Perth & Kinross Council leader Murray Lyle added: "This is a great opportunity for the people of Perth and Kinross to get involved in creating a lasting legacy for Perth, Scotland and the UK.
"This is a hugely exciting project and I am sure we will receive some fantastic suggestions of possible names over the next few weeks."
Perth City Hall, which will be managed in partnership between Perth and Kinross Council and Culture Perth and Kinross, is supported by £10 million from the UK Government as part of the Tay Cities Region Deal – a £700 million regional investment programme jointly funded by the UK and Scottish governments and regional partners.
Suggestions can also be submitted online using the following link: www.surveymonkey.com/r/cpkmuseumnaming