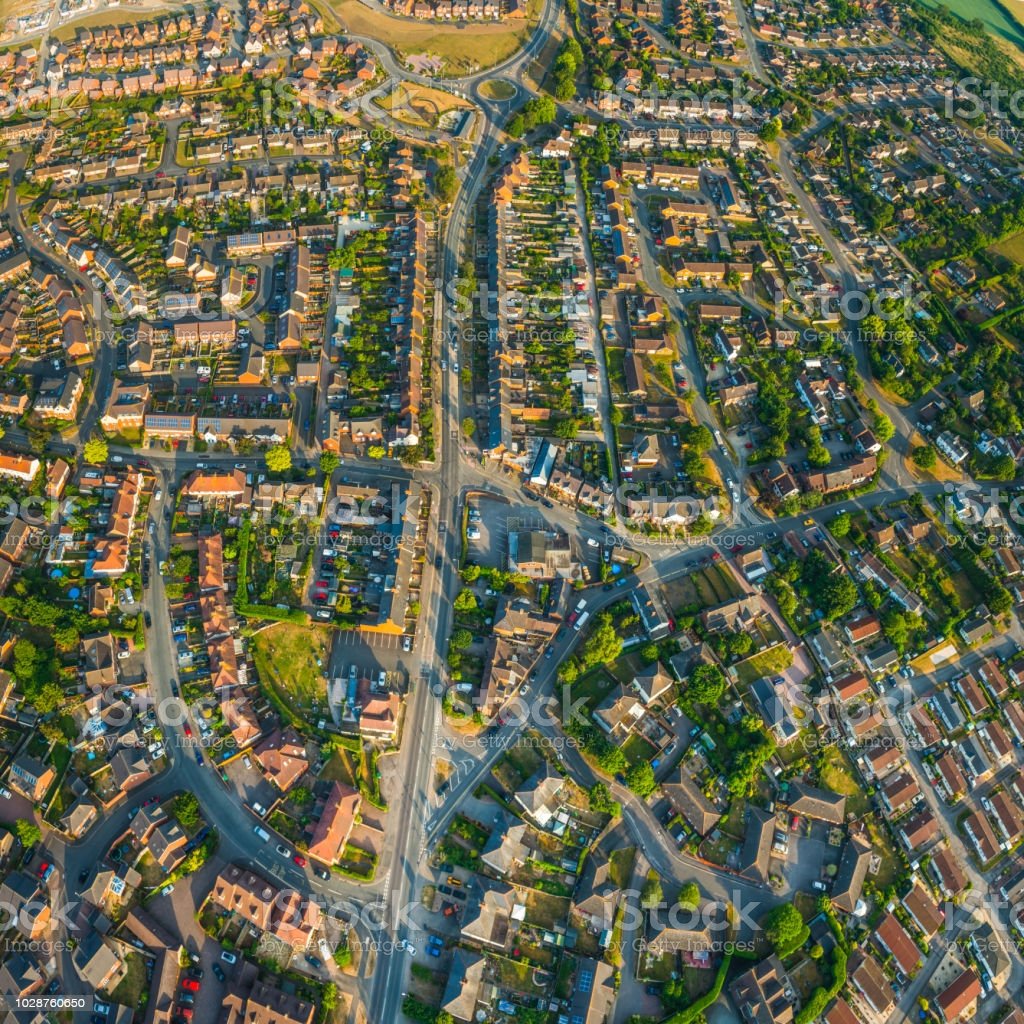 Leading estate agents Thorntons, who has an office at Whitefriars House, Perth, continued its progress with over 1,500 property sales achieved in 2021. This is an increase of 15% in 2020 and continues the year-on-year progress since 2014.
Over £350m worth of property was sold by Thorntons in 2021, with almost 10,000 viewings taking place.
Peter Ryder, Managing Director of the estate agency operation at Thorntons, believes outside factors, along with general economic uncertainty, will have an effect on the property market in Scotland, but still expects the year ahead to be a good one.
He said: "We have a record number of clients on our mailing list, so buyer demand is definitely there. Many people have had lifestyle changes since the pandemic started and are looking for properties that will suit their new needs.
"There is definitely a feeling that working practices have changed forever, so people are prioritising extra space and spare rooms to use as offices. Similarly, we have witnessed a lot of people over the past 12 months moving out of cities and buying large rural properties with gardens because they no longer need to live so close to offices, and this trend will almost certainly continue.
"People are also moving nearer family and friends as the pandemic has highlighted the importance of having them nearby.
"Many people have put off a move in the last 18 months because they have been uncertain what the future holds. However, as their working lives have settled down they are now open to moving, and we will see the property market beginning to return to some sort of normality, with far more properties coming to market early next year.
"With more properties coming to the market, 2022 should be less hectic and see a stabilising of property prices due to greater buyer choice and an easing of pressure on home purchases.
"There will still be good demand and with the availability of good mortgage rates and the easing of bank underwriting, we would predict a price increase in Scotland on average of around 3% for 2022."
We're not planning to charge you to see our content, we just ask you to support us by continuing to visit and follow our social media. We're not a newspaper, we are a community news website. Contact our newsdesk if you feel we need to know about your news.
.mpp-popup-13567, .mpp-inline-13567{ margin-top:0px; margin-right:auto; margin-bottom:0px; margin-left:auto; }
.mpp-wrap-13567{ background-repeat:no-repeat; background-size:cover; background-position:center center; background-image:url(); box-shadow:0px 0px 16px 4px rgba(0,0,0,0.5); border-radius:0px; }
.mpp-wrap-13567 .mpp-content{ background-color:rgba(19,23,34,1); border-radius:0px; }
#mpp-overlay-13567 .mpp-overlay-bg{ background-color:rgba(0, 1, 5, 0.8); background-repeat:no-repeat; background-size:cover; background-position:center center; background-image:url(); opacity:1; }
#mpp-sticky-13567 .mpp-sticky-control{ width:auto; height:40px; padding-left:15px; padding-right:15px; font-size:15px; color:rgba(255,255,255,1); font-family:Roboto; background-color:rgba(0,0,0,0.8); background-size:cover; background-position:center center; background-image:url(); line-height:40px; }
#mpp-sticky-13567 .mpp-sticky-icon{ background-color:rgba(32,95,240,0.8); }
.mpp-wrap-13567 .mpp-preloader.mpp-preloader-animation .mpp-preloader-spinner1 { background:rgba(0,221,210,1); }#mpp-overlay-13567 .mpp-preloader.mpp-preloader-animation .mpp-preloader-spinner1 { background:rgba(0,221,210,1); }.mpp-wrap-13567 .mpp-preloader.mpp-preloader-animation .mpp-preloader-spinner2 { background:rgba(62,153,255,1); }#mpp-overlay-13567 .mpp-preloader.mpp-preloader-animation .mpp-preloader-spinner2 { background:rgba(62,153,255,1); }.mpp-wrap-13567 .mpp-processing-form, .mpp-wrap-13567 .mpp-conversion { font-size:14px; color:rgba(68, 68, 68, 1); font-family:Roboto; border-width:1px; border-color:rgba(0, 181, 183, 1); border-style:none; background-color:rgba(245, 245, 245, 1); background-image:url(); border-radius:0px; }.mpp-wrap-13567 .mpp-processing-form .mpp-processing-form-footer .mpp-back-to-form { font-size: 13px }.mpp-wrap-13567 .mpp-processing-form .mpp-processing-form-footer .mpp-close-popup { font-size: 13px }.mpp-wrap-13567 .mpp-conversion .mpp-conversion-footer .mpp-back-to-form { font-size: 13px }.mpp-wrap-13567 .mpp-conversion .mpp-conversion-footer .mpp-close-popup { font-size: 13px }.mpp-container-13567 .mpp-form-sent-ok .mpp-processing-form .mpp-processing-form-content { color: rgba(68, 68, 68, 1) }.mpp-wrap-13567 ::-webkit-input-placeholder { color: rgba(134,134,134,1) !important; }.mpp-wrap-13567 ::-moz-placeholder { color: rgba(134,134,134,1) !important; }.mpp-wrap-13567 :-ms-input-placeholder { color: rgba(134,134,134,1) !important; }.mpp-wrap-13567 :-moz-placeholder { color: rgba(134,134,134,1) !important; }.mpp-box .mpp-wrap-13567 .mpp-desktop-element-0{ z-index:1; visibility:visible; width:22px; height:22px; top:19px; left:341px; cursor:default; }
.mpp-box .mpp-wrap-13567 .mpp-desktop-element-0 .mpp-element-content{ line-height:1.0em; opacity:1; overflow:visible; box-shadow:0px 0px 0px 0px rgba(0,0,0,0); font-family:Roboto; font-size:22px; font-weight:400; font-style:normal; color:rgba(213, 213, 213, 1); text-align:left; white-space:normal; text-transform:none; text-decoration:none; letter-spacing:normal; text-shadow:0px 0px 0px rgba(0,0,0,0); padding-top:0px; padding-right:0px; padding-bottom:0px; padding-left:0px; background-color:rgba(0,0,0,0); background-repeat:no-repeat; background-size:cover; background-position:center center; background-image:url(); border-color:rgba(140, 140, 140, 1) !important; border-style:none !important; border-top-width:1px; border-right-width:1px; border-bottom-width:1px; border-left-width:1px; border-radius:0px; }
.mpp-box .mpp-wrap-13567 .mpp-desktop-element-0 .mpp-element-content:hover{ color:rgba(255, 255, 255, 1); }
.mpp-box .mpp-wrap-13567 .mpp-desktop-element-1{ z-index:2; visibility:visible; width:303px; height:115px; top:62px; left:39px; cursor:default; }
.mpp-box .mpp-wrap-13567 .mpp-desktop-element-1 .mpp-element-content{ line-height:1.5em; opacity:1; overflow:visible; box-shadow:0px 0px 0px 0px rgba(0,0,0,0); font-family:Lato; font-size:15px; font-weight:400; font-style:normal; color:rgba(255, 255, 255, 1); text-align:center; white-space:normal; text-transform:none; text-decoration:none; letter-spacing:normal; text-shadow:0px 0px 0px rgba(0,0,0,0); padding-top:0px; padding-right:0px; padding-bottom:0px; padding-left:0px; background-color:rgba(0,0,0,0); background-repeat:no-repeat; background-size:cover; background-position:center center; background-image:url(); border-color:rgba(140, 140, 140, 1) !important; border-style:none !important; border-top-width:1px; border-right-width:1px; border-bottom-width:1px; border-left-width:1px; border-radius:0px; }
.mpp-box .mpp-wrap-13567 .mpp-desktop-element-2{ z-index:3; visibility:visible; width:auto; height:auto; top:22px; left:76px; cursor:default; }
.mpp-box .mpp-wrap-13567 .mpp-desktop-element-2 .mpp-element-content{ line-height:1.5em; opacity:1; overflow:visible; box-shadow:0px 0px 0px 0px rgba(0,0,0,0); font-family:Lato; font-size:22px; font-weight:700; font-style:normal; color:rgba(228, 221, 32, 1); text-align:left; white-space:normal; text-transform:none; text-decoration:none; letter-spacing:normal; text-shadow:0px 0px 0px rgba(0,0,0,0); padding-top:0px; padding-right:0px; padding-bottom:0px; padding-left:0px; background-color:rgba(255, 200, 0, 0); background-repeat:no-repeat; background-size:cover; background-position:center center; background-image:url(); border-color:rgba(140, 140, 140, 1) !important; border-style:none !important; border-top-width:1px; border-right-width:1px; border-bottom-width:1px; border-left-width:1px; border-radius:0px; }
.mpp-box .mpp-wrap-13567 .mpp-desktop-element-3{ z-index:4; visibility:visible; width:40px; height:40px; top:19px; left:14px; cursor:default; }
.mpp-box .mpp-wrap-13567 .mpp-desktop-element-3 .mpp-element-content{ line-height:1.0em; opacity:1; overflow:visible; box-shadow:0px 0px 0px 0px rgba(0,0,0,0); font-family:Roboto; font-size:40px; font-weight:400; font-style:normal; color:rgba(68, 68, 68, 1); text-align:left; white-space:normal; text-transform:none; text-decoration:none; letter-spacing:normal; text-shadow:0px 0px 0px rgba(0,0,0,0); padding-top:0px; padding-right:0px; padding-bottom:0px; padding-left:0px; background-color:rgba(0,0,0,0); background-repeat:no-repeat; background-size:cover; background-position:center center; background-image:url(); border-color:rgba(140, 140, 140, 1) !important; border-style:none !important; border-top-width:1px; border-right-width:1px; border-bottom-width:1px; border-left-width:1px; border-radius:0px; }
.mpp-box .mpp-wrap-13567 .mpp-desktop-element-4{ z-index:5; visibility:visible; width:136px; height:36px; top:239px; left:120px; cursor:default; }
.mpp-box .mpp-wrap-13567 .mpp-desktop-element-4 .mpp-element-content{ line-height:1.0em; opacity:1; overflow:visible; box-shadow:none; font-family:Roboto; font-size:16px; font-weight:400; font-style:normal; color:rgb(255, 255, 255); text-align:center; white-space:normal; text-transform:none; text-decoration:none; letter-spacing:normal; text-shadow:none; padding-top:12px; padding-right:25px; padding-bottom:12px; padding-left:25px; background-color:rgba(34,135,225,1); background-repeat:no-repeat; background-size:cover; background-position:center center; background-image:url(); border-color:rgba(0, 0, 0, 0) !important; border-style:none !important; border-top-width:0px; border-right-width:0px; border-bottom-width:0px; border-left-width:0px; border-radius:0px; }
.mpp-box .mpp-wrap-13567 .mpp-mobile-element–1{ visibility:visible; width:auto; height:auto; top:30px; left:30px; cursor:default; }
.mpp-box .mpp-wrap-13567 .mpp-mobile-element–1 .mpp-element-content{ line-height:1em; opacity:1; overflow:visible; box-shadow:0px 0px 0px 0px rgba(0,0,0,0); font-family:Roboto; font-size:16px; font-weight:400; font-style:normal; color:rgba(68, 68, 68, 1); text-align:left; white-space:normal; text-transform:none; text-decoration:none; letter-spacing:normal; text-shadow:0px 0px 0px rgba(0,0,0,0); padding-top:0px; padding-right:0px; padding-bottom:0px; padding-left:0px; background-color:rgba(0,0,0,0); background-repeat:no-repeat; background-size:cover; background-position:center center; background-image:url(); border-color:rgba(140, 140, 140, 1) !important; border-style:none !important; border-top-width:1px; border-right-width:1px; border-bottom-width:1px; border-left-width:1px; border-radius:0px; } /* Custom CSS */
/* Change 13567 by the popup id */
.mpp-popup-13567 .mpp-wrap {
}