A young boy was able to ice-skate of a frozen Perthshire street as roads and footpaths became treacherous in sub-zero temperatures.
Ben Stark, 9, an ice-hockey player with Dundee Stars Juniors, was filmed by his dad Gavin skating on the road in Inchture on Monday morning.
The youngster, who plays for the under 11s team, was able to knock a puck around Meadowview Drive in Inchture at 9am.
Afterwards the young hockey player helped his dad grit the street which had remained untreated.
Gavin said: "Pretty much the entire village is a sheet of ice.
"Ben and I gritted a lot of the street after the fun.
"Hopefully the council see this and react pretty quickly in the future."
A Perth and Kinross Council warned residents of the road conditions.
A council spokesperson said: "Treacherous driving conditions this morning with very icy conditions all over Perth and Kinross area.
"All our gritting crews are out on network."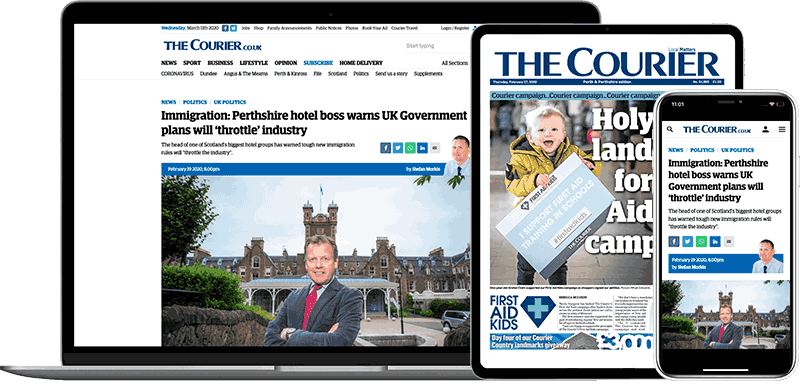 Help support quality local journalism … become a digital subscriber to The Courier
For as little as £5.99 a month you can access all of our content, including Premium articles.
.dct-cta–subscribe { background-color: #143c70; } .dct-cta–subscribe .dct-cta__title { color: #ffffff; } .dct-cta–subscribe .dct-cta__content p { color: #ffffff; } .dct-cta–subscribe .dct-cta__btn { background-color: #005a9e; color: #ffffff; } .dct-cta–subscribe .dct-cta__btn:hover, .dct-cta–subscribe .dct-cta__btn:focus, .dct-cta–subscribe .dct-cta__btn:active { background-color: #ffffff; color: #005a9e; }